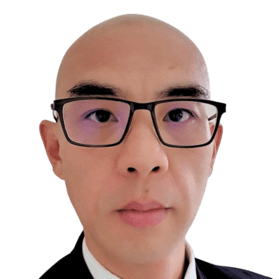 Introduction
Andy Teh, MBBS, MSc, PGCert, DLSHTM, CPHQ is the Founder, Owner, and Principal of Teh & Associates.
Dr Teh founded the firm in 2009 after a stellar career that spanned more than 15 years, serving as a clinician and physician executive in hospitals in the Asia-Pacific region.
He also consults to the investment and healthcare communities through the Gerson Lehman Group.
Healthcare Quality & Patient Safety
Dr Teh pursued a career in healthcare quality management and developed a special interest in patient safety soon after completing his training in internal medicine. Dr Teh's extensive experience working in various hospitals as a clinician, and as a physician executive involved in medical and healthcare quality, places him in a unique and enviable position to help develop practical solutions to real-world quality problems faced by hospital staff every day.
He has participated in numerous training programs related to healthcare quality in the USA, Europe, and Southeast Asia, including some organized by the Institute for Healthcare Improvement (IHI), Joint Commission International (JCI), and the United Kingdom's National Health Service (NHS).
Dr Teh is a member of the National Association for Healthcare Quality (NAHQ), USA.
Dr Teh is certified by the Healthcare Quality Certification Commission (HQCC), USA, as a Certified Professional in Healthcare Quality (CPHQ), generally considered the "gold standard" in the healthcare quality profession. Dr Teh holds the distinction of being the first Malaysian to be awarded the coveted CPHQ credential.
Dr Teh is networked with literally thousands of healthcare quality professionals throughout the world, which allows for an enormous amount sharing of best practices.
Pursuing his passion for patient safety, Dr Teh also earned a Certificate in Clinical Risk Management & Patient Safety from the University of Manchester in 2005.
Dr Teh has successfully led hospital teams in accreditation by JCI and consulted to hospitals, which were subsequently awarded the JCI Gold Seal of Approval. He is regularly consulted on issues related to hospital accreditation, especially that by JCI, both locally and abroad.
Prior to setting up Teh & Associates, Dr Teh was the Director of Quality & Patient Safety at Penang Adventist Hospital, a hospital part of the North American-based Adventist Health Network and the first hospital in Malaysia to be accredited by JCI.
Dr Teh is frequently invited to speak on topics related to healthcare quality. He is also a mentor to a number of emerging leaders in healthcare quality and patient safety based in Asia and North America.
Leadership in Certified Professional in Healthcare Quality (CPHQ) Training
In 2009, Dr Teh completed development of his first iteration of a formal system that enabled busy healthcare professionals to pass the CPHQ exam within a couple of months or so, backed by a full no-nonsense money-back guarantee. He coined the terms "CPHQ training" and "CPHQ coaching" – these terms had never been used earlier – to describe the work he did, and still does, to help individuals attain the CPHQ credential, widely regarded as the "gold standard" of the healthcare quality profession. Although CPHQ exam preparation workshops and courses (which may be considered training) had been conducted for years, the concept of professional CPHQ coaching was unique at that time and remain so even today. Dr Teh continues to apply his experience as a world-class healthcare quality consultant and CPHQ coach, mentorship of healthcare quality professionals throughout the world, and cogent research skills to refine his CPHQ teaching methods.
Dr Teh launched a membership site dedicated to CPHQ exam preparation in 2010, which marked another first in the field.
Already credited with several firsts and armed with the full gamut of expertise in healthcare quality, patient safety, clinical medicine, research, education, and communication, Dr Teh and his team are committed to innovation and excellence in this area of healthcare professional development.
Epidemiology & Population Health
Following the footsteps of eminent physicians in the field of healthcare quality, such as Donabedian, Perneger, and others, Dr Teh embarked on postgraduate training (MSc) in epidemiology, "the branch of medicine that deals with the study of causes, distribution, and control of disease in populations", at the prestigious London School of Hygiene & Tropical Medicine. Epidemiology is a natural choice of formal training for healthcare quality professionals because epidemiological methods are essential tools in the statistical and population-based approach used in modern improvement work.
Dr Teh is a member of the Society for Epidemiologic Research (SER), USA.
Evidence-Based Practice
Dr Teh is an exponent of evidence-based approaches to the delivery of healthcare. He has spoken extensively on the need for clinical practices based on high quality evidence, e.g. care for acute myocardial infarction, management of community-acquired pneumonia, and prevention of ventilator-associated pneumonia and surgical site infections.
Dr Teh is networked with the foremost experts in evidence-based medicine.
Clinical Research
Dr Teh holds an ICH-Good Clinical Practice certificate, which permits him to conduct clinical trials as a principal investigator. Dr Teh's training in clinical medicine and epidemiology is ideal for clinical research. His research interest lies in the field of patient safety. He is often consulted on issues related to clinical research, from study design to funding and grant applications.
Recreation
As a member of Mensa, Dr Teh participates regularly in its local meetings and other activities.
Dr Teh is an avid indoor rower and a cycling enthusiast.
Giving Back to the Community
Dr Teh participates in local voluntary community activities and has been featured in the local press on several occasions, once on the front page of a national newspaper!.
---
Dr Andy Teh, Principal
Teh & Associates
P.O. Box 613, General Post Office,
10780 Penang, Malaysia
Telephone: +604. 8909 613
Email: teh@tehandassociates.com
Website: www.tehandassociates.com